Gender Diversity & Leadership in the
Nordics-Baltics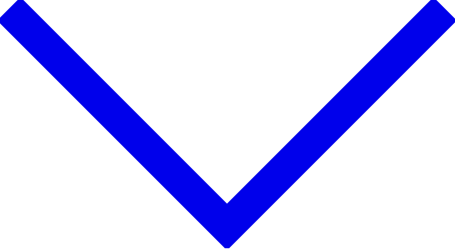 In times of crisis or rapid change, leading with impact is as crucial as never before and the concept of female and male leadership is strongly emerging to challenge the more traditional styles of leadership. As more research and discussions evolve around diversity in leadership, there is not one style of leadership that works. Rather, if earlier norms were based on the IQ and logical thinking capacity of a "good leader", the recent crisis brought to light completely new features of effective leaders, such as emotional intelligence, empathy, vision, communication, and human compassion. Even though these features are abundantly displayed by women and are usually given less weight or appreciation by the surroundings, the management of recent crisis by World leaders demonstrate that these abilities made impact and cannot be ignored. It is a fact that the private sector, especially, information technologies are lagging in female leadership and the number of women on boards of larger companies is still extremely low, and in the end, it is the society and economy that miss out on the benefits.
What is considered successful leadership in any era is influenced by the industry, generational gap, and the environment in which businesses operate. Thus, today we have a window of opportunity to increase the impact of leadership by making these new skills visible and introducing them to both, women, and men!
Join us in this half-day practical discussion on the right future leadership with impact, along with  the leaders from business to policymakers from the Baltic and Nordic regions, in order to identify and agree on the leadership that brings impact and matters!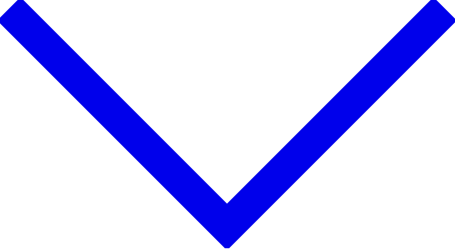 Meet the Conference Speakers
Monika Navickienė
Minister of Social Security and Labour
Monika Navickienė is Minister of Social Security and Labour since December 2020 In 2016-2020 Monika Navickienė worked as a member of the Committee on Social Affairs and Labour of the Seimas of the Republic of Lithuania. Since 2020, she has also been a member of the Seimas, elected for a second term. Monika Navickienė holds a bachelor's degree in philosophy from Vilnius University and a master's degree in tax administration from Mykolas Romeris University. In her carrier, she gained experience working with both private enterprises and the public sector.
Stina Billinger
State Secretary to Minister for Business, Industry and Innovation, Ibrahim Baylan
Ms Stina Billinger is State Secretary to the Minister for Business, Industry and Innovation, responsible for matters relating to entrepreneurship, innovation, and state-owned companies. She has held her position as State Secretary at the Ministry of Enterprise since 2018. Before that, she was head of planning at the same ministry, Head of Sustainability at Storebrandkoncernen and SPP Livförsäkring. Ms Billinger has studied media and communication science and practical rhetoric at Stockholm University.
Ms Inger Buxton
H.E. Ambassador of Sweden
H.E. Ms Inger Buxton is the current Ambassador of Sweden to the Republic of Lithuania. She has held that office since September 2020. Prior to that, Ms Buxton served as Deputy Director-General and Acting Head of Department for Global Agenda Department at Ministry for Foreign Affairs. She is also the former chairperson of the ESDC Steering Committee and the Political Military Group in the Council of the European Union during the Swedish Presidency in 2009 and served as the Swedish representative in those groups in 2008-2010.
Carlien Scheele
Director of the European Institute for Gender Equality (EIGE)
Ms Scheele, since February 2020, oversees the strategic programmes of activities and budgets of the European Institute for Gender Equality (EIGE) in Vilnius, Lithuania. She aims to cement EIGE's position as the EU's knowledge centre on gender equality and deepen collaboration within and beyond Europe. EIGE is the only European Union agency focusing exclusively on gender equality. By providing reliable and policy-oriented research, it supports the EU and its Member States to strengthen the promotion of gender equality. Before taking up her post at EIGE, Ms Scheele worked as a Senior Gender Equality Adviser/Senior Human Resources Adviser in the Council of Europe, seconded from the Dutch government. Previously, she worked as the Director for Gender and LGBT Equality for the Dutch government, where she coordinated the national gender and LGBT equality policies.
Anders Paalzow
President and Rector, Professor of Stockholm School of Economics in Riga
Mr Anders Paalzow holds a Ph.D. in Economics from the Stockholm School of Economics. He has served as Rector of the Stockholm School of Economics in Riga and of the Stockholm School of Economics in Russia. His main research areas are: macroeconomics, economic growth, competitiveness, entrepreneurship and education. Mr Paalzow also serves as Chairman of the Board and Acting Director for the Baltic International Centre of Economic Policy Studies (BICEPS); as Chairman of Connect Latvia and member of the Board of the European Financial Certification Organisation. He is one of the editors of the Baltic Journal of Economics.
Lina Šiumetė
General Manager at Coherent Solutions Lithuania
Lina Šiumetė graduated from the Baltic Management Institute with a degree in Business Administration and Management and has a master's degree in Organizational Psychology from Vilnius University. For the past three years, Ms Šiumetė has been working as the Operations and IT Director at the credit management services company Intrum in the Baltics. Prior to that, she served as Head of Market Operations at Nasdaq and worked at Barclays Technology Center in Vilnius. Currently, Ms Šiumetė is also the Chairperson of the Swedish Chamber of Commerce in Lithuania.
Liesbeth Dillen
Keynote speaker, Leadership & Business coach, Co-founder YIN-United, Former IKEA top executive
From helping IKEA grow globally for 20+ years, training as IKEA country-CEO, to creating her own leadership company She Works With Wo-men, Liesbeth has a track record of pioneering female-led strategies ahead of their time. At IKEA she launched worldwide strategies for female customer centricity already in 2001. Her focus is business with a People and Planet Positive thinking. She's an inspirational keynote speaker, leadership and business coach. She's put her strong vision and expertise to work for international giants including Disney, Danone, Red Cross, IKEA, Rio Tinto, Astra Zeneca. Recently she launched YIN United with Emily Rammant to spark getting better at innovating in daily reality by putting humancentric thinking first. She has an undeniable Scandinavian management & leadership DNA.
Atif Choudhury
Co-founder and CEO of Diversity and Ability and Zaytoun CiC, trustee for Disability Rights UK
Atif Choudhury is an award-winning social entrepreneur, with an MSc in Conflict and Development from SOAS (School of Oriental and African Studies) and a background in economic justice and disability inclusion projects. Mr Choudhury was awarded the Global Equality and Diversity Noon award in 2018. In 2019 he was shortlisted for the UK Inclusive Companies Awards and also as a finalist as 'Entrepreneur of Excellence' for National Diversity Awards. In 2020 D&A were winners of UK national RIDI (Recruitment Industry Disability Initiative) Disability Specialist and Greatest Impact Awards. The change Mr Choudhury would like to see in the world is one that raises the strength of inclusion through intersectional lenses. He believes in pushing for a future of inclusive change and broader equality, where poverty, class, race, gender and culture must be part of the systems that work to welcome the diversity of thought and the hidden assets in everyone.
Riccardo Barberis
Regional President Northern Europe at ManpowerGroup
Riccardo Barberis joined ManpowerGroup in 1998 and has since then held numerous leadership positions in Europe and Latin America. With 25 years of experience including many international roles, his deep industry knowledge and passion for a client-first, candidate-centric approach consistently delivers superior results. Mr Barberis in his current role as a Regional President Northern Europe, oversees all ManpowerGroup's brands and offerings across the region – Manpower, Experis and Talent Solutions. Mr Barberis holds an Executive MBA at Bocconi University, has accomplished management programs at INSEAD and speaks five languages. He currently serves as Board Member of Junior Achievement, Vice President of the Italian Industry Association, Assolavaro and as President of the ManpowerGroup's Human Age Institute.
Sonata Gutauskaitė-Bubnelienė
CEO and Chairwoman of the Management Board at SEB bank Lithuania
Sonata has a deep and recognized experience in banking, having worked for the bank for 22 years in a variety of teams, areas and markets. She has been appointed CEO and Chairwoman of the Board since July this year. Previously, Sonata headed Retail Division, the bank's largest division in the three Baltic States. With a focus on innovation, digitization and simplification of banking through online channels, she is a readily responding and fast-acting leader who quickly transformed customer service following the Covid-19 outbreak to further enhance digital deliveries.
Petras Masiulis
CEO at Tele2 Lithuania, Latvia, Estonia
Petras Masiulis firmly believes sustainability efforts should go hand in hand with a business's core operations. In 2020, in the European Sustainable Brand Index™️ study, TELE2 was found to be the most sustainable mobile operator in Lithuania and the first climate-neutral telecommunications company in Sweden and the Baltic States. With his team, Petras aims to build an inclusive environment where diverse talent can perform at their best and also a gender-balanced workforce across all seniority levels by 2023. He was also recognized as "Public Opinion Leader of the Year" in the 2020 PR Impact Awards and that same year was named "The Most-Quoted CEO in the Media". In 2019, he was elected "CEO of the Year" by the readers of the Lithuanian business daily Verslo Žinios. Under Petras's leadership since 2003, TELE2 is the only mobile operator in Europe or North and South America to have gone from the last place to first in the market and be recognized as the best employer year after year.
Zanda Arnava
Accenture Talent Studio Lead in Baltics
Zanda Arnava joined the company more than 10 years ago when the company had around 300 specialists. Today, Accenture is the leading IT company with more than 1850 talents in Baltics. Zanda couldn't imagine her working day without exercise. Every morning she goes for a run, when she thinks about her plans for the day, while in her free time she loves gardening.
Meet the Conference Moderators
Akvilė Skiparė
Head of Financial Institutions and International Corporates at SEB bank
Akvilė Skiparė is an experienced banking professional. Over the past 15 years, she has been holding various Baltic leadership positions in corporate banking, including client relationship management departments with large international clients, financial institutions and cash management product sales. Ms Skipare is focused on talent growth, advancing client ambition, and driving change with a passion for sustainability. Currently, Ms Skiparė is the Vice-Chairperson at the Swedish Chamber of Commerce in Lithuania.
Dainius Baltrušaitis
Psychologist, behavioral economist, Co-Founder and CEO of CONFINN
Dainius Baltrušaitis is a psychologist and behavioral economist who is constantly looking for ways to help organizations become more humane… whatever the word 'organization' means to you, it could be business, nation or family. Mr Baltrušaitis is a Co-Founder and CEO at CONFINN, a company that organizes more than 30 annual conferences in 5 different countries. Mr Batrušaitis has over 14 years of experience in individual and organizational change and transformation. Is a regular speak at conferences as well as for businesses and academia on the topics of the future of organizations, their development and humanity in them as well as behavioral economics.
Virginija Langbakk
Gender Equality Expert, member of the Board of the European Women Alliance (EWA) and President of its Scientific Committee
Virginija Langbakk was the first Director of the European Institute for Gender Equality (EIGE) in Vilnius, Lithuania. She established the agency and for 11 years was responsible for the development and running of the Institute, which was created by the European Union to support the EU and its Member States in their efforts to promote gender equality, fight discrimination based on sex and raise awareness about gender (in)equality. In her rich work experience of more than 35 years Ms Langbakk worked as Deputy Director at the Ministry for Foreign Affairs of Sweden, she worked with policy design, implemented gender mainstreaming, and carried out various trainings on gender equality in the public and private sector at local, regional and national levels in more than 50 countries worldwide. She is also a certified moderator and facilitator of goal-oriented project planning, monitoring and evaluation and an experienced public speaker.
Meet the Conference Panelists
Ilva Valeika
Intrum Managing Director in Baltics
Ilva has been working in different roles in the company since 2004. She was appointed as Managing Director in Baltics shortly before Lindorff and Intrum, two major players in the credit management market, merged in 2017 and was responsible for the merger process in Baltics as well as business development, sales and operations. Ms Valeika is leading a diverse team in Baltics and truly believes that diversity and inclusion are key to healthy and positive company culture, higher employee engagement and higher profitability. Ms Valeika holds an Executive MBA from Stockholm School of Economics in Riga, where she also wrote a paper on how most successful leaders ensure work-life balance and strategies chosen to achieve work-life harmony.
Kata Fredheim
Executive Vice President Partnership and Strategy at the Stockholm School of Economics in Riga
Ms Fredheim is a social anthropologist. Her research is on migration, internationalization of education and gender. Her most recent research is on brain gain and return migration in the Baltic region. Ms Fredheim is course director for the Women in Leadership executive course at SSE Riga. Prior to this, Kata headed the International Strategy Office at the University of Cambridge. She holds degrees from Utrecht (NL), Bristol (UK) and Canterbury (NZ) and taught in the New Zealand and the United Kingdom.
Paulius Vertelka
Government Affairs and Public Policy Manager at Google & Co-Founder at Women Go Tech
Paulius is a Government Affairs and Public Policy Manager at Google and a co-founder at Women Go Tech. Previously Paulius was a Director at the Lithuanian ICT industry association INFOBALT in charge of representing the national tech sector nationally and internationally. Before joining the technology-focused field of work Paulius was heading "Kurk Lietuvai" program and worked as a regulatory affairs expert at Invest Lithuania. Paulius holds a double major degree (B.A.) in Economics and Political Science from the University of Illinois at Chicago.
Deimantė Gutauskaitė
Community Manager & Mentor at alter state Women Innovation Program
Deimantė Gutauskaitė is a community manager and mentor at alter state Women Innovation Programme. For the past years, Ms Gutauskaite has been focusing on women leadership, innovative thinking and inclusion topics while creating a community of women innovators and entrepreneurs and empowering them to thrive in a tech world. She has a master's degree in Sociology from Erasmus University Rotterdam. MS Gutauskaite also holds more than 5 years of experience in process and product management, and she is currently working as a Product Owner at kevin. fintech.
Register now
Early registration:
info@swedish.lt
Date and venue:
7 September, 2021 at Talent Garden Vilnius (Vilniaus str. 33, Lithuania)